ISPGR 2019 Congress Keynote Speakers
We are pleased to announce the Keynote Speakers for the 2019 World Congress
Janice Eng, University of British Columbia
Keynote (working title): Interventions to improve mobility after stroke: A journey from mechanisms and clinical trials to implementation science
Sunday, 30th June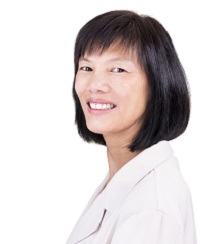 Janice Eng is a Professor in the Department of Physical Therapy at the University of British Columbia and Director of the Rehabilitation Research Program at the GF Strong Rehab Centre. She has clinical training in physical therapy and occupational therapy, as well as training in biomedical engineering. Her PhD was supervised by the late Dr. David Winter in the topic of 3D gait analysis. Since then, she has focused on stroke recovery and rehabilitation, from mechanisms to clinical trials, and more recently on implementation science. She is a Senior Canada Research Chair and has published over 200 peer-reviewed journal publications in the field of neurological rehabilitation. Two of her stroke exercise programs, GRASP for improving arm and hand function and FAME for improving fitness and mobility, are used in over 1500 sites in 40 countries. Through a series of randomized controlled trials, her FAME program has been shown to improve mobility, postural reflexes, fitness, bone health, cognition, and reduce falls in people living with a stroke.
Herman van der Kooij, University of Twente
Keynote (working title): Studying human balance control by perturbations: insights and applications for wearable robotics
Monday, 1st July
Prof. Dr. ir. Herman van der Kooij, (1970) received his Phd with honors (cum laude) in 2000 and is professor in Biomechatronics and Rehabilitation Technology at the Department of Biomechanical Engineering at the University of Twente (0.8 fte), and Delft University of Technology (0.2fte), the Netherlands. His expertise and interests are in the field of human motor control, adaptation, and learning, rehabilitation and wearable robots, diagnostic, and assistive robotics, virtual reality, rehabilitation medicine, and neuro computational modeling. He has published over 200 publications in the area of biomechatronics and human motor control. He was awarded the prestigious Dutch VIDI and VICI personnel grants in 2001 and 2015 respectively. He is associate editor of IEEE TBME and IEEE Robotics and Automation Letters, member of IEEE EMBS technical committee of Biorobotics, and was member of several scientific program committees in the field of rehabilitation robotics, bio robotics, and assistive devices. He is the founder and coordinator of the European FP7 project Symbitron, the national program wearable robotics and the national 4TU program Soft Robotics. He is the general chair of the IEEE Biorobotics conference in 2018 in the Netherlands.
Lynn Rochester, Newcastle University
Keynote (working title): TBC
Tuesday, 2nd July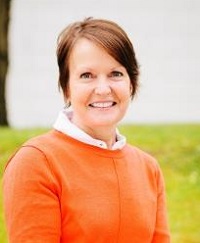 Lynn is Professor of Human Movement Science in the Institute of Neuroscience, Newcastle University. She is Director of the Clinical Ageing Research Unit, a translational clinical research platform focussed on experimental medicine including a significant number of Parkinson's disease clinical trials. 
She set up and leads the Brain and Movement Research Group (BAM) (http://research.ncl.ac.uk/bam/), comprised of a multidisciplinary team of clinicians, clinical scientists and clinical engineers with a research focus on age related gait and mobility disorders.  Her main research interests are in neurodegenerative disease (particularly Parkinson's disease) focused on the motor and non-motor mechanisms of gait and falls, surrogate markers of disease and disease progression (in particular cognitive decline and falls risk), development and evaluation of novel interventions, and technological applications in healthcare using wearable sensors.  She is Chair of the Parkinson's UK Excellence Network Evidence Based Practice Committee and takes a key role in academic and professional leadership. She is an honorary consultant physiotherapist and set up and leads an academic physiotherapy service based in the Regional Movement Disorders Service at Newcastle upon Tyne Hospitals NHS Foundation Trust.  
Adolfo Bronstein, Imperial College London
Keynote (working title): Visual control of Postural Balance
Wednesday, 3rd July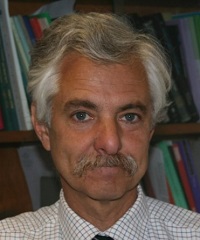 Adolfo Bronstein is Professor of Clinical Neuro-otology at Imperial College London and a Consultant Neurologist at Charing Cross Hospital and at the National Hospital for Neurology and Neurosurgery, Queen Square, London. He heads the Neuro-otology Unit in the Division of Brain Sciences at Imperial College. He has written over 250 papers on clinical and basic aspects of eye movements, balance and spatial orientation. His book, 'Dizziness' received a 'High Commendation' at the 2008 BMA Medical Book prize Competition. Prof Bronstein is an enthusiastic teacher of neuro-otology and balance disorders in European and world neurological societies. In 2008 he obtained the Nylen-Hallpike Prize of the Barany Society for outstanding contribution to clinical neuro-otology. His current research interests are the high order mechanisms involved in central compensation of peripheral vestibular disorders as well as the role of small vessel white matter disease in balance dysfunction in the elderly. He was the founder and first chairman of the British Society of Neuro-otology, chairman of the neuro-otology panel for the European Federation of Neurological Sciences and president of the clinical neuroscience section of the Royal Society of Medicine. Webpage: http://www.imperial.ac.uk/people/a.bronstein
Trevor Drew, University of Montreal
Keynote (working title): Planning the next step: Cortical mechanisms contributing to the control of locomotion
Thursday, 4th July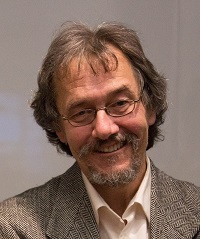 Trevor Drew undertook his undergraduate studies in physiology at Bristol University and then undertook a Ph.D. at the same institution under the supervision of Dr. David Armstrong. He received his Ph.D. in 1981. He then undertook postdoctoral studies with Dr. Serge Rossignol at the Universite de Montreal in Quebec, Canada. He accepted a position as assistant professor in the Department of Physiology in 1984 and became full professor in 1996. He transferred his affiliation to the Department of Neuroscience on its formation in 2013. His research is directed at the contribution of supraspinal structures to the control of visually-guided locomotion and particularly how we plan visually-guided modifications of gait. Much of his work has focused on the contribution of the motor cortex to the execution of gait modification but recent work has concentrated on the contribution to planning. This latter work has focused on the contribution of the posterior parietal cortex and, more recently, the premotor cortex. Each of these areas (in contrast to the motor cortex) shows increased neuronal activity prior to gait modifications, consistent with contributions to different aspects of planning, including: object localisation; limb selection; foot placement; and limb trajectory formation.
Registration Opens:
Early 2019
Symposia Submissions:
August 6 - October 1, 2018
Oral & Poster Submissions:
October 1 - December 5, 2018
Pre-Congress Workshop Submissions:
October 1 - December 5, 2018
Awards Applications Open:
October 1, 2018
Late Breaking Abstracts:
April 1 - April 15, 2019
Travel Award Submission Deadline:
April 15, 2019
Early Registration Deadline:
April 22, 2019
Regular Registration Deadline:
June 3, 2019
2017 Congress Dates:
June 30 - July 4, 2019